TODAY

 

, TAKE ADVANTAGE OF -60% ON OUR CONFORT + ® COLLECTION
CAUTION: THE QUANTITIES ARE VERY LIMITED, THERE IS A RISK OF  OUT OF STOCK. 
A COMFORTABLE HEELED SANDAL WITH A UNIQUE CHARM!
The ergonomically designed Tiffany ™ Orthopedia Comfort + sandals provide unparalleled comfort and support thanks to its Comfort + technology , practical and perfect for everyday use, the days  of burnt feet and neglected style are over.
They were designed following an alarming observation, numerous surveys such as that of "Opinion Way" indicate that  more than 72% of women declare that they do not have suitable shoes which causes pain  and physical pressure on a daily basis. 
The  Tiffany shoes ™  offer a maintenance adapted to dissolve blockages and fatigue with style . 
A technology that ensures exceptional comfort  p ermettant catalyze and Exchange balance the body while releasing the tension  plantar by an anatomical support.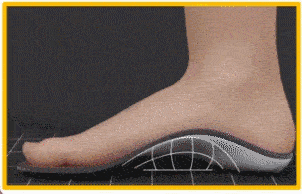 The shape of the sole has been specially designed to adapt to your feet and avoid the unpleasant sensations  encountered when wearing so-called "standard" shoes, no more sensations of burning, cramps or tightness.  
The NEW of this collection is, without a doubt, its ventilated circular support point  sole ! Specially designed for optimal adaptation to the shape of the feet, but also to the various pressure points associated with walking and offering unprecedented breathability.
The time has come to release the tensions of everyday life.
Improves posture and improves mood, when posture is realigned with support, the  whole body can feel it.
Product Features :
* Do not hesitate to choose your usual size, if you want maximum comfort (swelling or wide feet) a size above would be ideal and perfect!